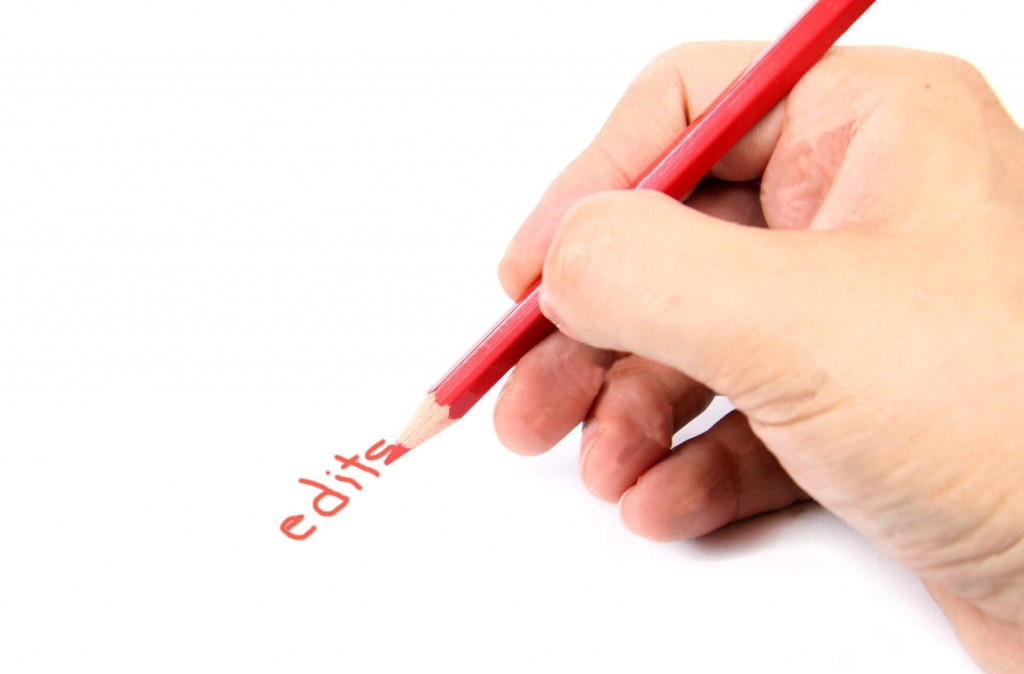 During a recent course I was teaching on researching for historical fiction and nonfiction, we got to discussing a bit about editing, as I mentioned that as an author, you can dump in everything that you learn that fascinates you on the first draft, but that much of it will need to be removed during the edit, to keep the story from dragging because of an info dump.
Not for the first time, I encountered a student who seemed horrified at the very idea of editing himself at all. I tried to reassure him that, when an author does it on his own work, it's not really considered editing but simply rewriting. "Writing IS rewriting," I told him. "No one nails it on the first draft, not even Stephen King."
He was crestfallen. Clearly, the whole idea of having to go back over his work with a critical eye was absolutely mortifying. And of course, he's not the first writer to have this reaction, but it did bring home to me how many folks really believe that everything that flows from their fingers on the keyboard or their pen on the pad is sacrosanct as written; held dear and precious, as though graven on tablets and handed to Moses on the mount.
I admit that at one time, I was one of those people. But having minored in writing in college and worked as a professional writer at least part time since about age 25 (I've since doubled that lap around the block and more), I long since got over any notion of precious writing. So I always have to remember that my students haven't usually had that much time to adjust their thinking and grow a thicker skin.
But that doesn't change the fact that they will have to get used to the notion that rewriting (or self-editing) is a necessity for serious writers. I hesitate to use the term "editing" for this process, because I don't believe any writer can or should perform final editing on their own work. It's really impossible: once you've spent that much time with a piece of work, you just know it too well. You've seen it too often to spot the errors, and simply cannot be objective enough. So it MUST go to a second party with fresh eyes (and adequate skill) to be called a true "edit."
Until then, I consider all secondary activity by an author after the first draft to be "rewriting." And I consider it a requirement of anyone hoping to be published (or even to publish themselves with any measure of success) to rewrite at least one round. Yes, there may be the rare exception to this rule, but I've never seen one. I've never encountered a single writer in all my years whose first pass won't benefit from a fresh look, either from themselves or someone else qualified to evaluate writing.
So, with that thought, I offer this link to a great piece by Anna Elliott from Writer Unboxed, on The Dos and Dont's of Editing. I hope you find it useful in your self-editing/rewriting, before you submit it to a real editor. Because I believe that first draft writing is largely about the creative and the technical, but the real craft of writing is in the rewriting. It's where we get out of our Creator mind and into our Critic mind. Both are necessary to produce excellent work, but generally they do not happily co-exist at the same time in any given piece of writing. Good luck!