Last year, after several years of being asked to consult with other authors and indie publishers, I finally formalized this part of my marketing business into a consultancy called The Indie Navigator. Since then, I've been pretty busy making appearances in that incarnation, helping my fellow writers become authors and indie publishers, and helping those indie publishers become better at the business of publishing.

But I haven't forgotten the whole reason we're all doing this: Because we love to write, and want to get our work into the hands of as many readers as possible. So one of the things I made up my mind to do this year is learn more about the technical craft of writing for myself, while I help my fellow authors with marketing, promotion and self-publishing.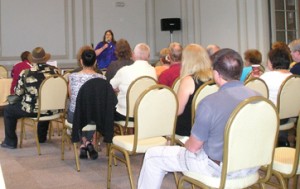 To make that happen, I've been busy the first part of this New Year scheduling appearances as the Indie Navigator in venues where I can do both of these at once. I'm excited to announce that I'll have the chance to do just that coming up in March, when I'll be teaching two seminars at The Write Stuff annual conference, hosted by the Greater Lehigh Valley Writers Group.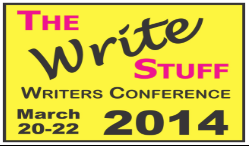 I first spoke at this conference back in 2009, and was so impressed by how professional and well-run it was, I joined the writer's group that hosted it. I've been a proud member ever since. GLVWG (pronounced "GLIV-wig") is a friendly, very active group, large enough to support many helpful and enjoyable activities and resources for its membership, but not so large you feel lost or insignificant. I strongly recommend joining for anyone in the Lehigh Valley area who may be struggling with living the writing life and needs some support. It's a truly warm, welcoming organization wholly supportive of its members success, whether that be as a part-time amateur poet or a full-time professional author…and anything in between.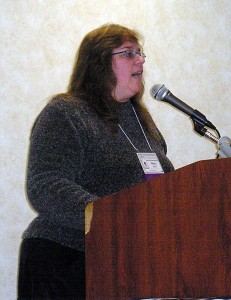 On Friday, March 21, I'll be teaching a four-hour seminar from 1:00-5:00 pm, titled "Indie Publishing Intensive: A Quick-Start Guide to Self-Publishing." The first half will be the "what-to" part – an expansion of my popular seminar, "Identity Crisis: What Is A Publisher, and Should I Become One?" It's an overview of the book publishing industry, including a brief history of traditional publishing and how that background has shaped our current world of indie publishing. This helps potential indie publishers understand why things evolved the way they have (when so much of it seems not to make sense otherwise). Then it delves deeply into
What it really means to BE a book publisher vs. an author
Why it's important to perform a reality-based "gut check" to determine if you have what it takes to be a long-term book publisher
The processes and paperwork you need to complete and for the appropriate agencies who can authorize you as legally recognized book publisher in the United States
Moving from manuscript to printed, bound book and ebook
Getting your book listed with the major online retailers, onto store shelves and into readers' hands
The all-important promotional component
The second half of the session will be the "how-to" element. This seminar, titled "Switching Hats: Moving From Author to Indie Publisher," gets to the gist of how to go about all the "what-tos" covered in the first half. It'll cover all the nitty-gritty that's possible in a single session, supported by a generous Q&A session during which attendees can ask anything they want about the whole indie publishing process.
I'll also be offering on-the-spot critiques of first pages during the Page Cuts session on Friday evening. Then on Saturday, I'll be leading a session titled "Narrative Nonfiction: Finding Freedom in Form and Function." This session will cover the nuts-and-bolts of researching and writing true-life stories with a blend of journalism using fiction techniques in a format popularized by author Sebastian Junger. It'll be a fast-moving, info-packed seminar on this increasingly popular writing style, now employed across nearly every genre you can imagine.
I hope you can join me, along with my colleagues Kathryn Craft, Phil Giunta, Scott Nicholson and many more, at this always-wonderufl event, this year headlined by keynote speaker Hank Philippi Ryan, bestselling suspense novelist!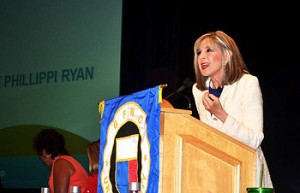 Keynote speaker Hank Philippi Ryan always enraptures her audiences.