I had a question yesterday from a writing colleague, whom I met at last year's annual conference for ASJA (American Society for Journalists and Authors — if you're not a member, I encourage you to look into joining. My ASJA network alone is worth the cost of dues).
Anyway, this friend is about to embark on a book proposal about a lesser-known historical figure. There isn't a lot written about him, and she's having difficulty locating much reference to this figure in her research. There are no heirs to his estate that she could contact for further elucidating material, though she has  contacted some well-known archives whose staffs should be familiar with him.
Now, this author is an experienced, skilled, detailed nonfiction writer. This story she's considering writing has plenty of Important and Exciting Plot Points. It's mundane details of the subject's day-to-day life that she doesn't know about–other than the time period in which the story takes place.
Bottom line, she's overwhelmed with the thought that, although what she's already learned has been exciting and she's sure there's a salable book in it, she may not be able to find enough actual reference material to be able to fill in the gaps in her knowledge about this figure. But she really wants to treat this as nonfiction.
Her question was blunt: Do I make it up?
She's an ethical writer and is well aware that nonfiction means FACT-based, not made up, so she was not being serious. What is serious is her desire to write a historically accurate account of this fascinating figure. She's wondering if perhaps she should do most of it as nonfiction, but write a fictionalized version of the story to fill in the missing parts.
What my friend is struggling with is something historical writers have always come up against: How to remain true to historical fact while still painting a complete word picture of a specific time, place and subject, even when there is simply no extant material to verify the smaller details. Enter "creative" or narrative nonfiction.
This type of writing has been with us for some years now, and allows such complete storytelling to take place. Here's Wikipedia's explanation of the format, which of course has been decried by many purists as simple fraud. Essentially, narrative nonfiction uses fictional techniques to make a story come alive. Sometimes this must include the author's conjecture on what happened in a given situation, because the people who actually experienced the situation are either no longer with us to bear witness, or simply don't want to talk about the traumatic situation.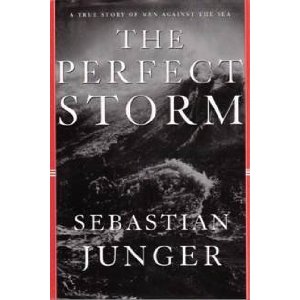 Sebastian Junger opened that door with his book The Perfect Storm, when he gave us his idea of what it must have been like as Capt. Billy and his crew went down with the Andrea Gail. No one who was there lived to tell about it, so he HAD to make it up. But it was a very small part of the story, and he made very clear in his notes that it was only his conjecture. And readers accepted it. The publisher took a chance with this maverick move, and it paid off — not just for them and for Junger, but it opened up a whole new world of possibilities that had heretofore gone unrealized for writers of historical nonfiction.
So now it's acceptable in this format, if you have enough fact-based stuff, to fill in a few details based on conjecture and logic, as long as the vast majority — like 99% or more — of your story is provably accurate. And you must also explain in an Author's Note that you have done so. Otherwise you MUST list the book as fiction.
I did this in my book, "Devastation on the Delaware: Stories and Images of the Deadly Flood of 1955." Because so many of the story's subjects had either perished in the flood or were no longer with us when I was writing the book 50 years later, I needed to be able to take some license if I were to write it in a readable, engaging style.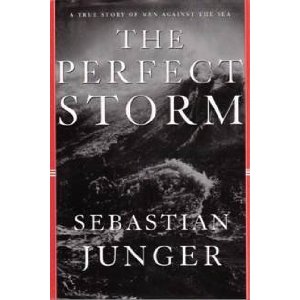 And so I simply let my readers know that if dialogue appeared in quotation marks, it actually came out of the subject's mouth that way, witnessed by someone verifiable; and if the dialogue appeared in italics without quote marks, it was something I conjectured might have been said. I was clear in my note that I only took license with relatively minor passages, and based my conjecture on what would seem reasonable to most folks to have happened in the given situation.
And you know what? People LIKE this. They've actually said things to me about this particular practice, all positive remarks. Now, no one has ever said anything to me about other techniques I use. But they have said things like, "I really like the format. Your book reads like a thriller. I couldn't put it down!"
When I ask specifically what they liked, they note three things:
The dialogue sounds like real people talking, not stilted, perfect prose. I use sentence fragments and contractions, because people are lazy and want to get their ideas out quickly.
That I did try to imagine what dialogue might have taken place when I didn't know for sure. As long as they're aware of which is which, no one feels duped.
I use tactics of good fiction writing: varying story pace, jumping back and forth between characters and scenes to set up easy-to-follow chronological order, giving enough background info to interest readers in characters and make them care what happens to them, and ending each chapter on a cliff-hanger that makes them want to keep reading to find out what happens.
If you're interested in learning how to write using the narrative nonfiction format, I highly recommend Junger's book and mine. I can also recommend three others that just happen to also be weather-related, because that's what I read, as excellent examples of this type of format:
As to whether you should or shouldn't engage in narrative nonfiction writing, I really do think it's a matter of how much you're comfortable fictionalizing. If you're a purist, don't even try — it's not worth the internal struggle you'll continue to have with yourself. But if you're open to new approaches, here's an online link that should help you learn more:
The Reading Experience – Forget Fiction (July 26, 2010)
And here are some books on the subject, both by Peter Rubie.
The Elements of Narrative Nonfiction: How to Write and Sell the Novel of True Events
Telling the Story: How to Write and Sell Narrative Nonfiction
I hope you learn something that will pique your interest in tackling this flexible approach to historical nonfiction.