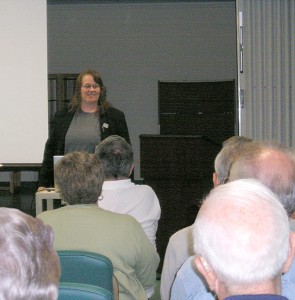 With a background in writing, publishing, illustration, design and marketing, Mary Shafer occasionally teaches courses in all these pursuits. 
She offers special workshops in writing, publishing, history and drawing to schoolchildren.
She also teaches different facets of these subjects to adults through
local community schools
active adult communities
community centers
university extensions
professional groups
trade associations
Some courses currently available include:
WRITING FOR ADULTS
These are all multi-week courses suitable for semester planning or separate, self-contained workshops.
Unlocking A Room of One's Own: A Course in Discovery for Would-Be Writers
Writing to Reconnect: Renewing With Words Our Part of the Web of Life
Transformations: Women Writing About Life-Altering Experiences
Womanscapes: Painting Our Lives With Words
Researching Historical Novels & Nonfiction
PUBLISHING, AUTHORSHIP & MARKETING
I Finished My Book…Now What?
Getting Published Ain't For Sissies: Kick-Butt Marketing For Authors
21st Century Books: What Is A Publisher, and Should I Become One?
Takin' It to the Tweeps: Twitter for Authors and Independent Publishers
Online Newsrooms: Why You Need One, How To Do It Right
Your Book's Website: Separate or Connected to Your Author Site?
Digility: Digital Agility in the Publishing Workflow
Publishing, authorship and marketing classes are all single-session seminars that can also be delivered to writing groups, publishing organizations and industry expos, at writers' conferences and at book fairs and festivals. Contact Mary about bringing her real-world experience and the knowledge of a practicing professional to your group's next classroom or workshop. Single and multiple-session courses are available, and Mary is happy to customize a course to your specific needs. 
STUDENT & CHILDREN'S CLASSES
When I Grow Up: Careers for Writers (Grades 3-6)
Writing the Future: Careers for Writers (Grades 7-9)
Making A Difference: Careers for Writers (Grades 10-12)
Having Your Say: The Power of Journaling (Customized to grade)
Finding Facts: Researching History for Papers and Reports (Customized to grade)
Student classes offered to schools and homeschooling groups, in person and via Skype. Contact Mary for details.
"BROWN BAG" PRESENTATIONS
Presented in person or virtually via Skype
These presentations comprise Mary's Silent Service series, exploring women's unsung contributions to history. They include a brief Q&A and are designed to fit into a standard lunch hour. These seminars include a narrated digital slideshow with illustrations, photographs, maps and historical documents that further illuminate the material. When possible for longer, in-person presentations, Mary may also bring actual period weapons, equipment and accessories from her re-enactor friends.
Privateers and Patriots: We Were Women, Too.
Covering the period from about 1650 to just before the American Civil War
Follow the daring, true-life exploits of English and American women who shunned society's proscribed female roles and lived on their own terms to claim a rightful spot in history. From pariahs on the high seas to patriots on the home front in the American Revolution, these women didn't allow the social strictures of their times to keep them from wringing the most out of life. Learn the true stories of such fabled pirates as Anne Bonney and Mary Reed, who made reputations for themselves among the fiercest men in this dangerous, renegade livelihood. Discover the very real contributions made to the establishment of the United States as an independent country by storied heroines like Pennsylvania's own Molly Pitcher and Margaret Corbin, along with their lesser-known counterparts.
Uncivil Servants: Women Soldiers, Spies and Sailors in the American Civil War
Covering the period of America's Civil War, from 1861-1865
Thanks to Ken Burns' PBS-based series, most people have heard of Confederate spies "Wild Rose" Greenhow and Belle Boyd. But what about their Union counterparts such as Pauline Cushman, who gathered intelligence in Tennessee and continued to serve the government in the Wild West? And did you know Underground Railroad conductor Harriet Tubman was also a Union spy? Many women were also moved to join in battlefield combat out of love for their men or their own appetites for adventure in a stiffly constrained world. Quite a few left a legacy of letters and journals from which we can learn their true feelings, motivations and reactions firsthand. Discover such notables as 18-year-old Sarah Taylor, the "Tennessee Joan of Arc" and Briget Divers, who had more than one horse shot out from under her in battle.
Coming Soon:
Women Warriors of the Wild West: American Indians, Soldiers and Hellraisers on the Frontier
Covering the period from roughly 1860 to 1900
Over There: Women Warriors in the Two World Wars
Covering the period from about 1900 to 1950
This Land Is Our Land: Native American Women Warriors
From about 1540 to the American Revolution
Contact Mary to discuss your presentation needs today. Minimum two week advance notice required, one month requested.