This post from my legacy blog was initially posted April 11, 2009.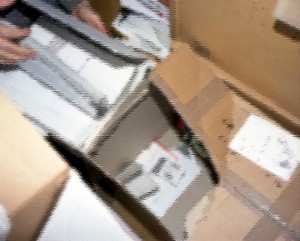 Montgomery County, PA, writer Amanda Greenfield posted to my discussion board with several questions about how to go about researching a historical nonfiction book she's working on about the Delaware Water Gap. It's a huge subject area, and an ambitious project.
I wish her all the luck in finding a focus for her work that will allow her to cover what she's most interested in, while making sure she can also delve deeply enough to add the detail her readers will want. It's always a balancing act for any writer. In my experience, knowing what to leave out is at least as important as knowing what to put in.
Amanda asked where I got all the historic photos I used in "Devastation on the Delaware," the documentary I wrote about the flood of 1955. She said, "I have been making phone call after phone call to only be on a wild goose chase."
Unfortunately — and this is especially true for a first-time author who's never done this kind of project before — finding sources for images and other archival material can prove more than daunting. And since — as a responsible historian — a writer needs to start with the research, such an issue can bring your project to an abrupt halt.
It helps to have a guide, a place to start. I've often thought about this since I completed that book, which was my first effort in writing contemporary history (the kind where there are still people alive who lived through the event you're chronicling).
I wish I'd had such a guide myself, but I didn't. I figured other writers could benefit from having one, so I'm actually formulating a workshop right now, titled "Researching Historical Nonfiction." I'll be teaching this course live in some of our local community schools, but I will also eventually be offering it as an online course. If you'd like to be put on the notification list when I'm actually ready to teach it, let me know: courses@thewordforge.com. Put "Historical Research course" in the subject line.
Meanwhile, my next entry will include a few observations and pointers to help you with your own historical research projects.