This legacy post first appeared on my old blog September 12, 2009:
According to the Southern Review of Books:
Two previously unpublished Hercule Poirot stories by Agatha Christie have been discovered among her family papers. The works were unearthed from the crates of letters, drafts and notebooks stored by Christie at Greenway, her holiday home set in a seaside garden in Devon, "The Guardian" reported. The new stories will be included in "Agatha Christie's Secret Notebooks: Fifty Years of Mysteries in the Making," which will be published by HarperCollins this month.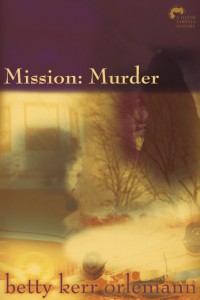 And speaking of cozies, "Mission: Murder," the first in the Hattie Farwell Mystery Series published by Enspirio House, an imprint of Word Forge Books, is celebrating its first-year anniversary. Some of you may be aware that I am the founder and publisher of Word Forge Books, so I am especially proud to announce that this anniversary is extra-special.
In May, Betty's book was awarded a Silver Medal in the prestigious 2009 Independent Publisher Best Book Awards.

"Mission: Murder" garnered the silver for Best Regional Fiction, beating out 54 other titles in the category. Not bad for an 80-year-old author, huh? You can read more about Betty at her website.